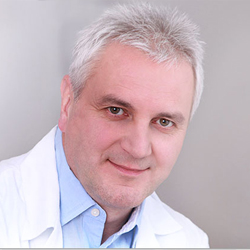 Dear colleagues,
---
wisdom constitutes a long-lasting and intricate process of acquiring practical and theoretical knowledge.
"VITA NOVA" opens up space for eff ective and superior cognition by mutual information exchange, mediation of research and project results in gynaecology, urology and first of all in assisted reproduction at European level. At the very same time, this event constitutes a chance for personal contacts among colleagues, establishing co-operations as well as intensifying good relations.
MUDr. Peter Harbulák, PhD.